Fieldwood Heritage Society
Canning, Kings County, Nova Scotia
---
Arthur S. Burgess, manager
Trading Company Limited
vs.
Maritime Telegraph & Telephone Company
Public Utilities Board
Canning, May 1913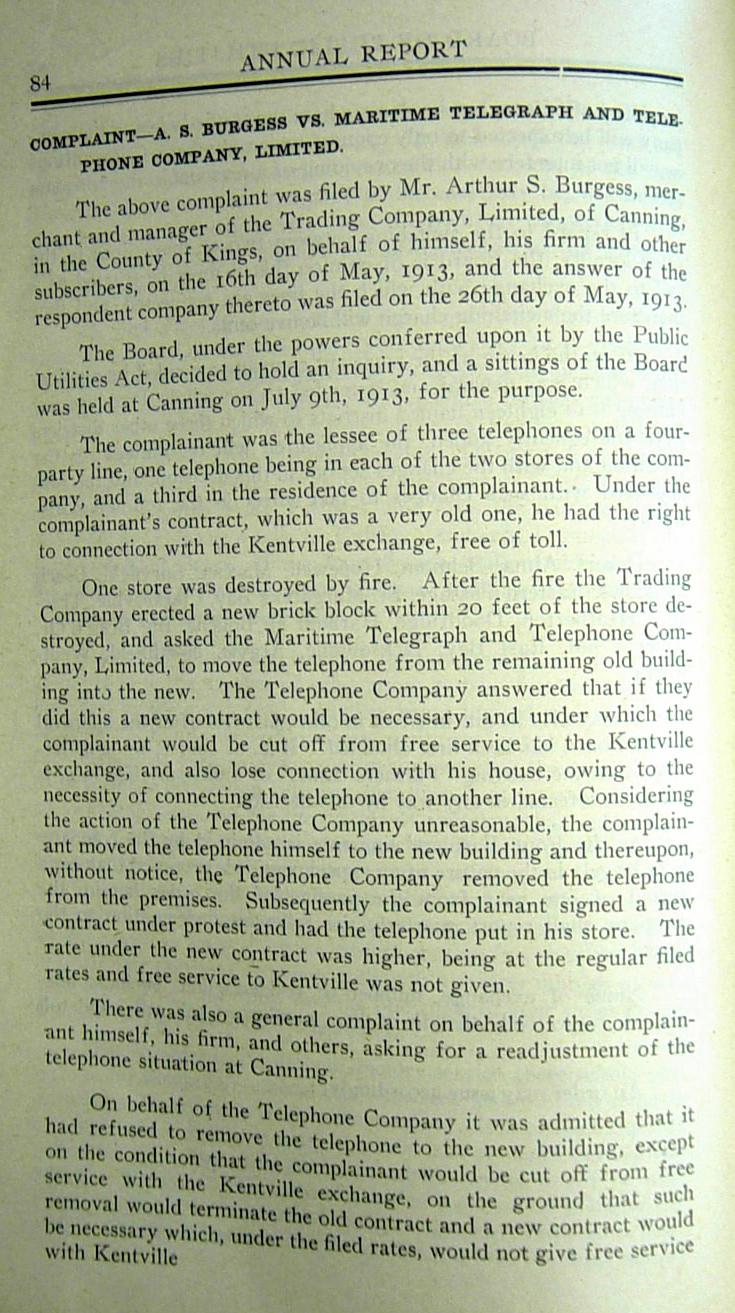 A.S. Burgess vs. Maritime Telegraph & Telephone Company, Canning, May 1913
Report of the Public Utilities Board:   first page (above),   second page (below)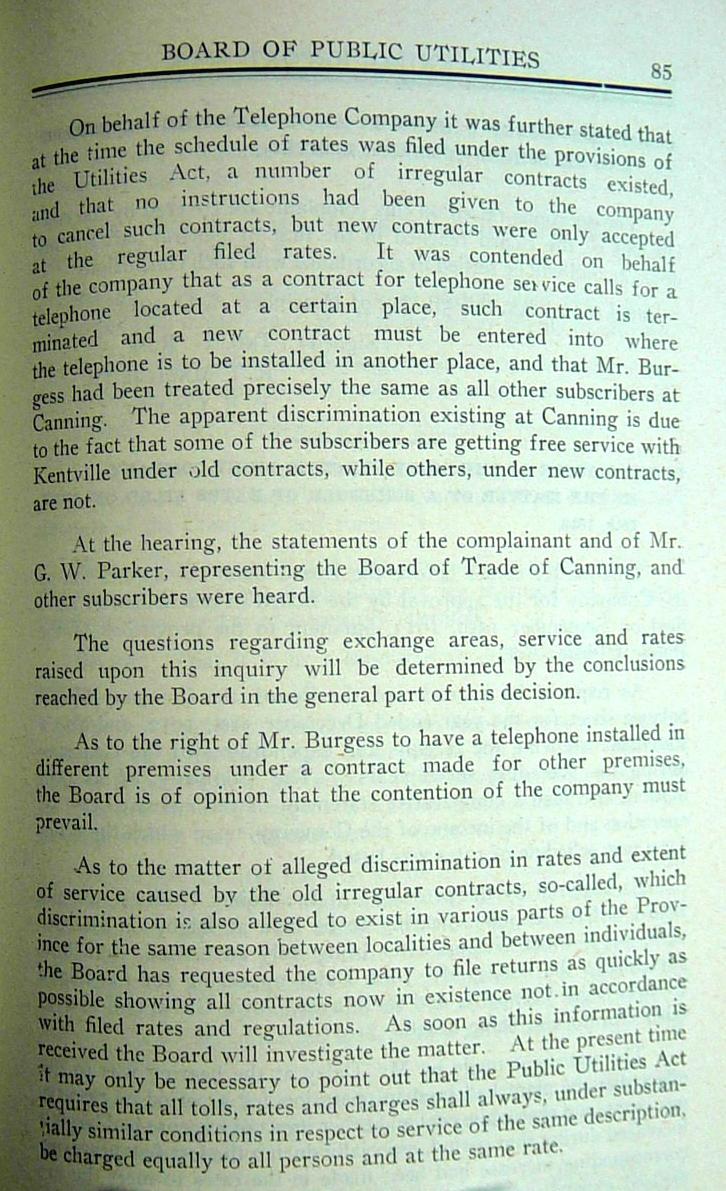 Note:  These pages (above) are printed on white paper.  They were photographed
in inadequate light.  To improve the legibility of the text, the images were
digitally enhanced by increasing the brightness and contrast, a process
that imparted an artificial greenish colour to the paper.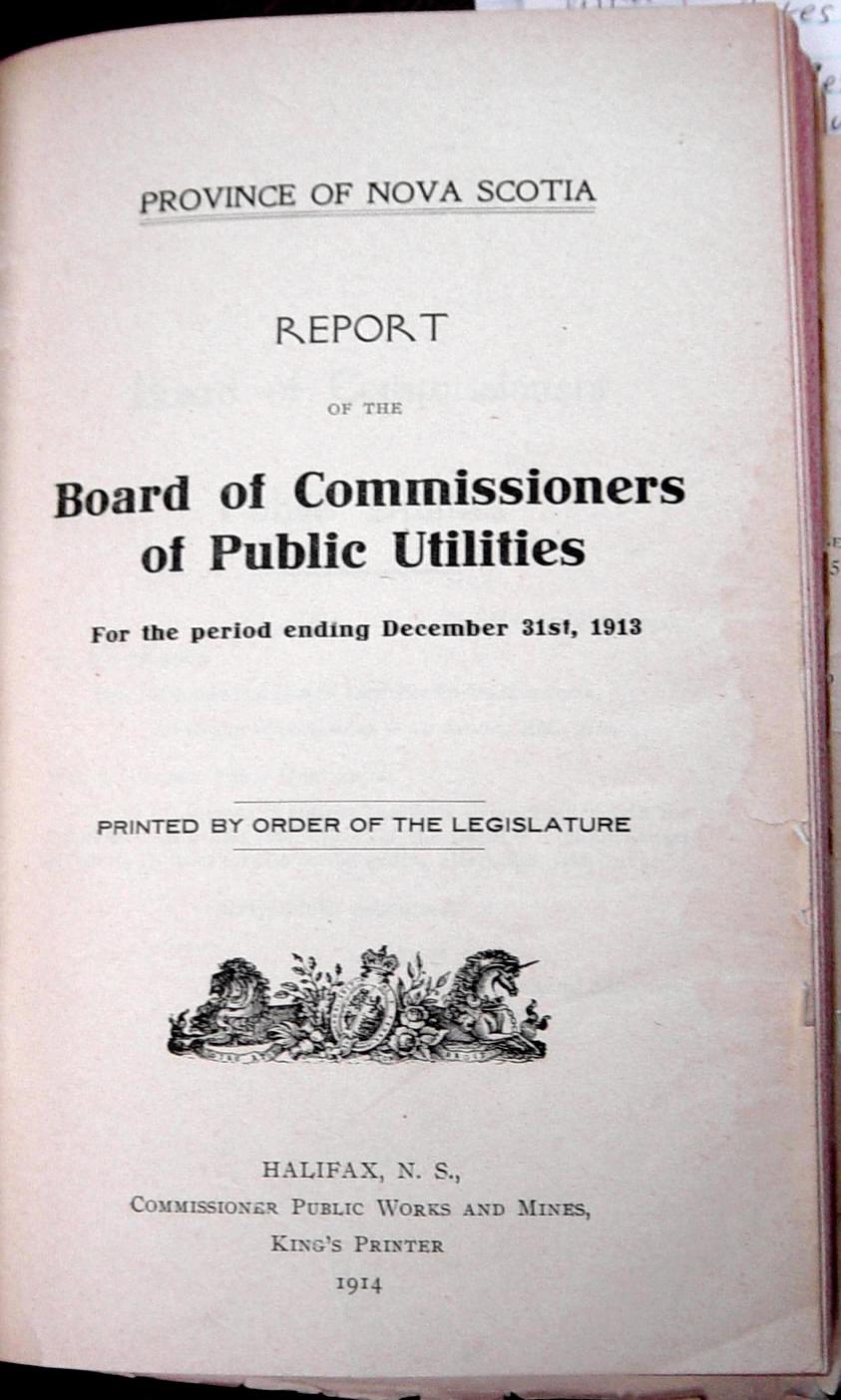 1913 Annual Report of the Public Utilities Board:   Title page
---
Canning Telephone History
History of Telephone Companies in Nova Scotia
---
---
This FHS website is generously hosted by Ednet.
Nova Scotia Department of Education
---
First uploaded to the WWW:   2005 April 17
---