Fieldwood Heritage Society
Canning, Kings County, Nova Scotia
---
Canning
Supplementary
Telephone Directory
Effective 17 February 1958
(The first day of dial telephone operation
at the Canning Telephone Exchange)
JUniper
1958 Canning Telephone Directory, Page 2:   How to use the Dial Telephone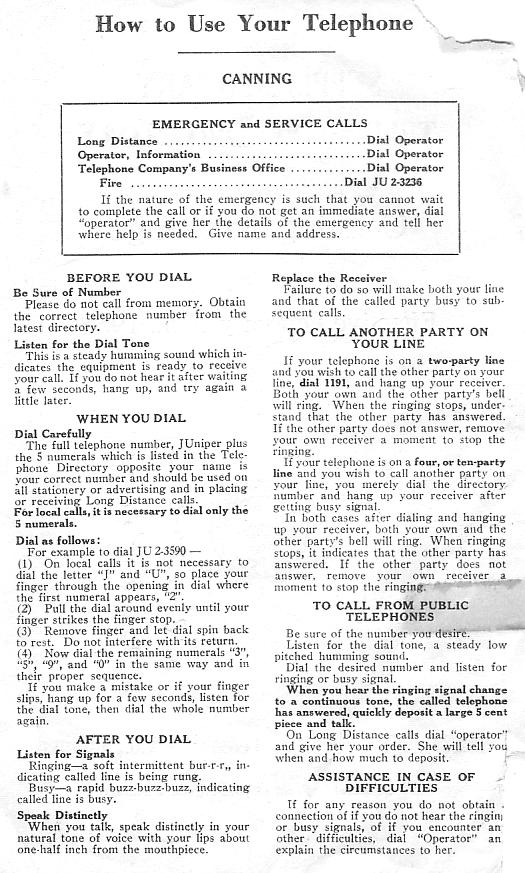 Maritime Telegraph & Telephone Company
Supplementary telephone directory, Canning
Effective 17 February 1958


This sentence recalls the "fish scales" –
a curious chapter in the history of Canadian coins.
...The use of nickel for Canadian coins dates back to 1922,
when the first large five-cent piece was introduced. Prior to
that time, five-cent coins were much smaller silver pieces –
known as "fish scales" in the Maritimes...
    http://collections.ic.gc.ca/bank/english/ejul77.htm

..Because of their very small size, these silver five cent pieces
were sometimes referred to as "fish scales"...
Source: Design in Canadian Coins website, by Patrick Glassford
    http://www.geocities.com/Broadway/8139/1951d.html

...fish scales (silver five cent pieces) ... pocket change in the
mid-fifties still contained a surprising amount of Victorian silver,
as well as a good supply of Edward VII and George V pieces...
Michael Walsh (in the 1950s living in Moncton, New Brunswick)
    http://www.coinoisseur.com/CompanyProfile.html

...Beginning in 1922, the small silver five-cent piece was
replaced by a nickel coin of a more manageable size...
    http://www.pcfleet.com/Coinclub/History-en.htm
Public (coin-operated) telephones worked only with "large five-cent" coins.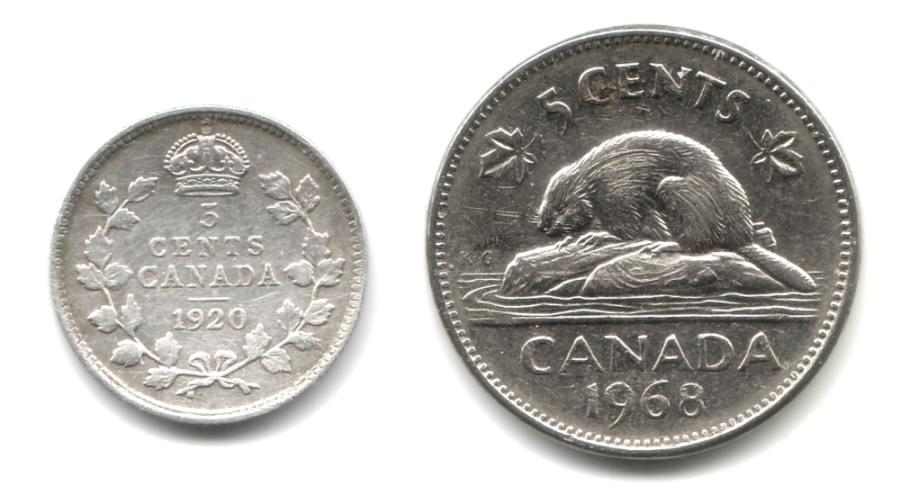 Comparison of 1920 silver "fish scale" five-cent coin with modern "nickel".

Thanks to Mr. Raymond Dewar.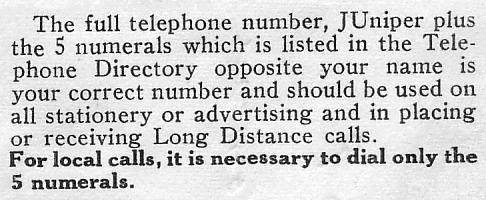 When making local calls, five digits are enough.
This convenient shortcut continued to be available
for years (until the 1990s?).
---
Canning Telephone History
History of Telephone Companies in Nova Scotia
---
---
This FHS website is generously hosted by Ednet.
Nova Scotia Department of Education
---
First uploaded to Internet:   2005 January 03
"Fish scale" image added:   2007 February 05
---