Fieldwood Heritage Society
Canning, Kings County, Nova Scotia
---
Canning
Supplementary
Telephone Directory
Effective 17 February 1958
(The first day of dial telephone operation
at the Canning Telephone Exchange)
JUniper
1958 Canning Telephone Directory, Page 6:   Kane-Millett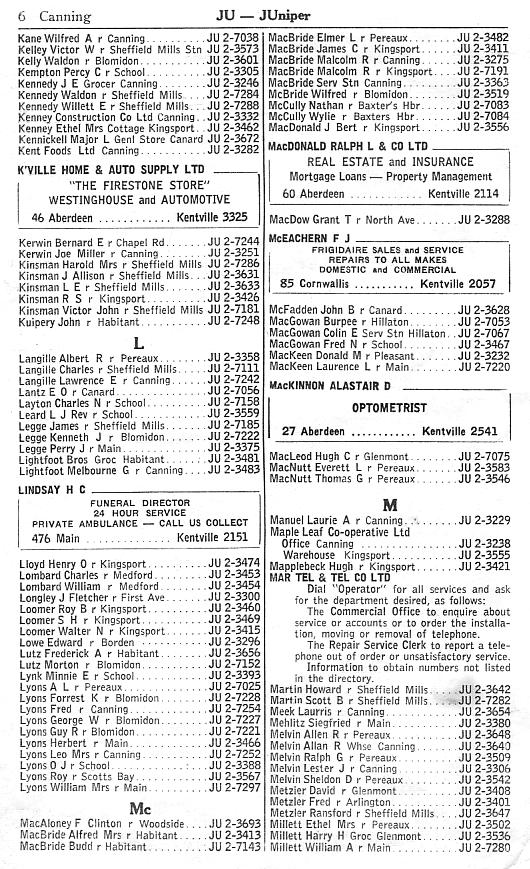 Maritime Telegraph & Telephone Company
Supplementary telephone directory, Canning
Effective 17 February 1958
Note: The 27th section
Everyone knows that our alphabet contains 26 letters. Likewise,
telephone directories are organized in 26 sections, one for each
letter A through Z. That's the way phone books are organized now.

However, once upon a time, Nova Scotia phone directories were
organized in 27 sections. This page of the 1958 Canning phone
book displays the 27th alphabetic division.

---
Canning Telephone History
History of Telephone Companies in Nova Scotia
---
---
This FHS website is generously hosted by Ednet.
Nova Scotia Department of Education
---
First uploaded to Internet:   2005 January 03
---