Fieldwood Heritage Society
Canning, Kings County, Nova Scotia
---
Canning Lighthouse Project
September 2003 – June 2004
Northeast Kings Education Centre
1816 Bains Road, Canning
Photographs by Kevin Wood
NKEC Industrial Arts Technology Teacher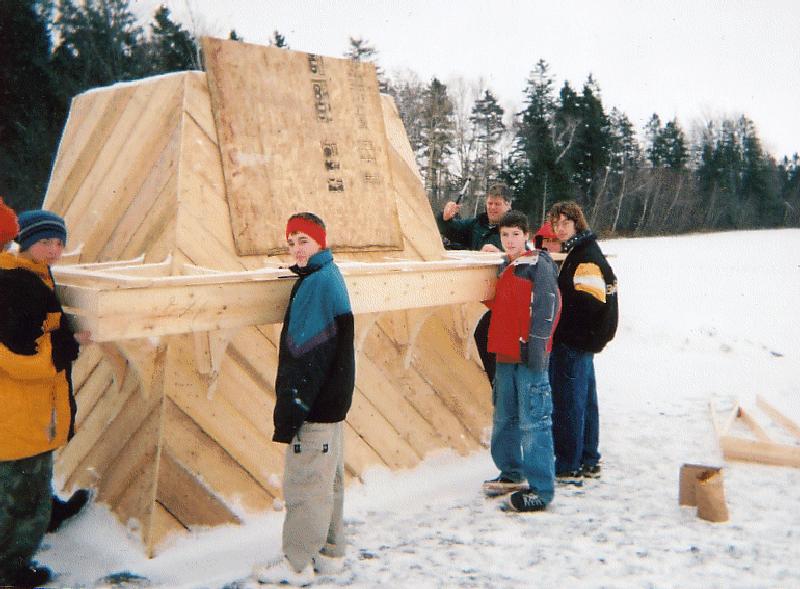 Grade 8 volunteers working on the middle section of the lighthouse.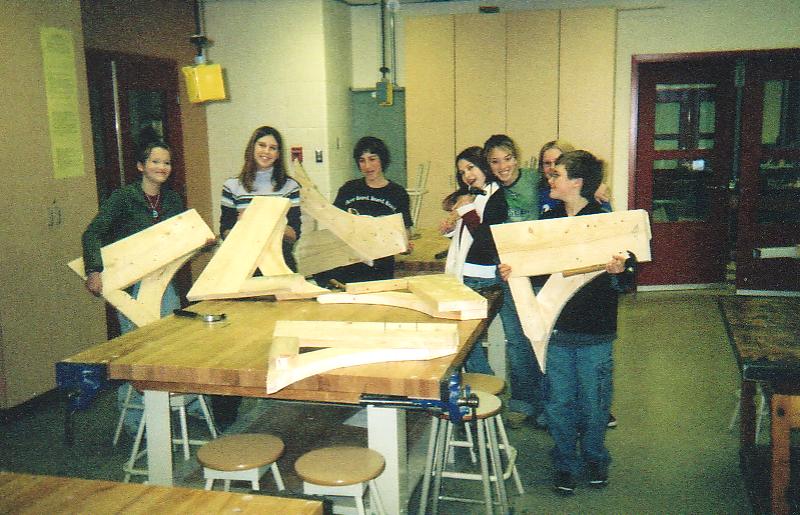 Making the brackets to hold the "walk around" area.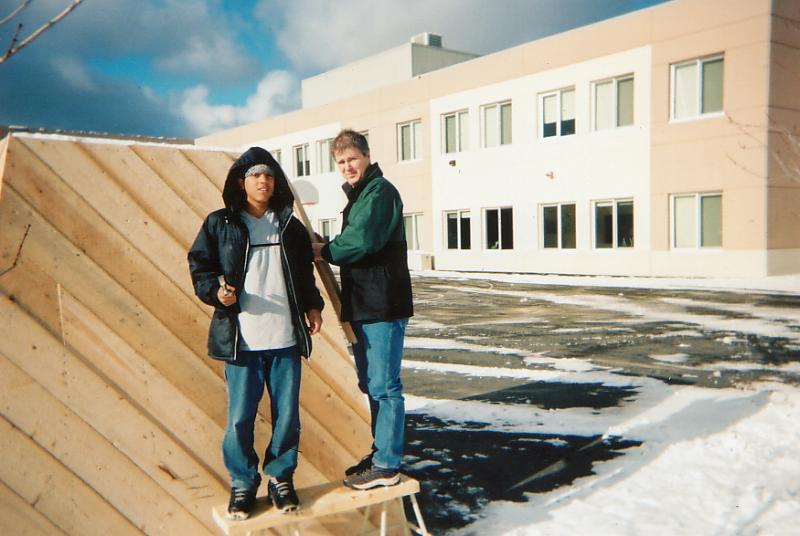 Chris Ansems supervising the construction.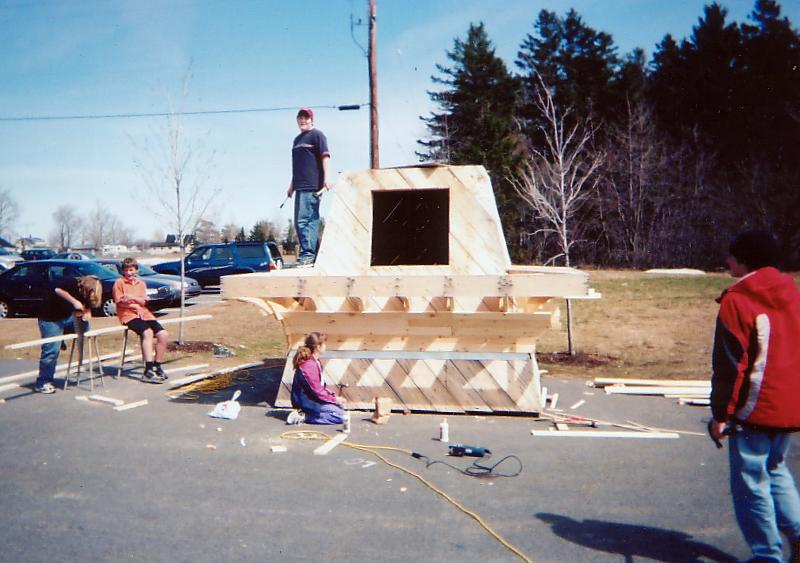 Mr. Wood's middle school students using the same types
of hand tools that were used a hundred years ago.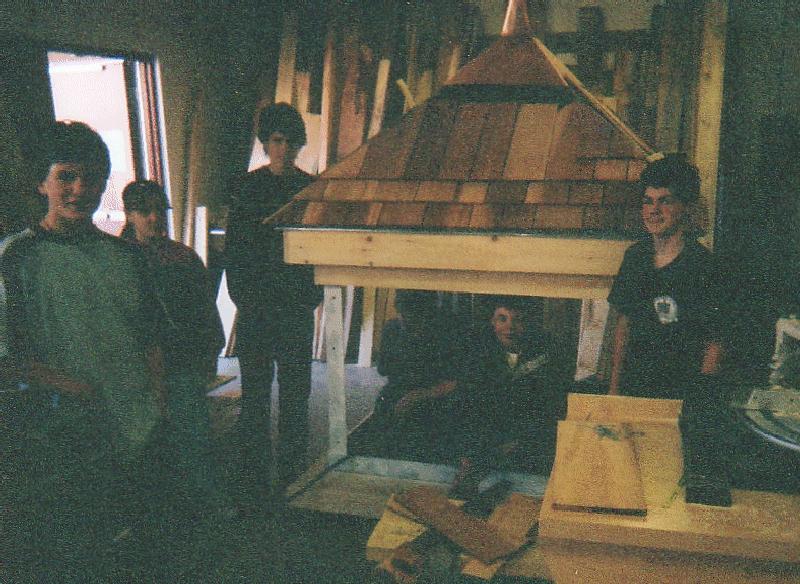 Cedar shingles being put on the roof.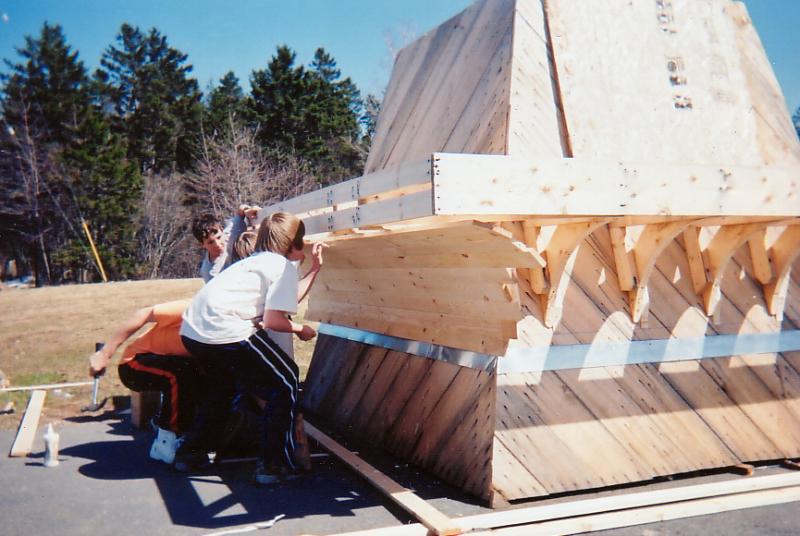 Pine soffit being nailed on the brackets.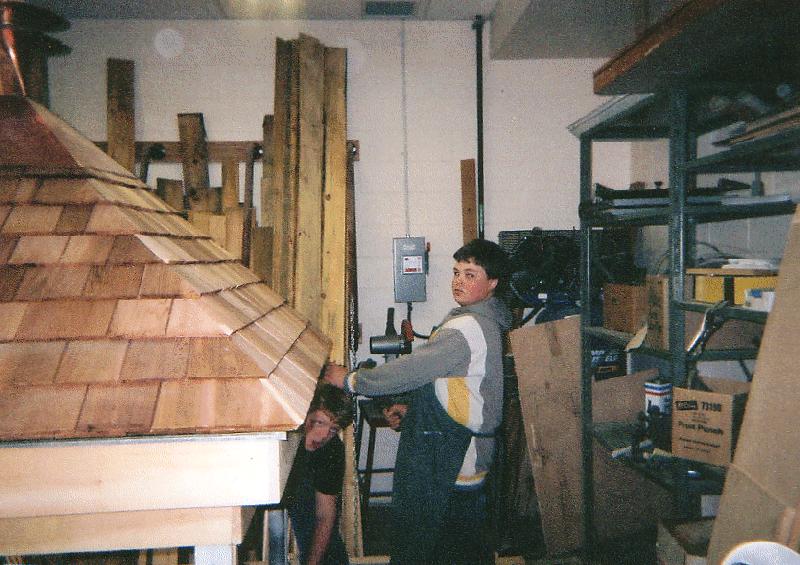 Pine trim being nailed on the lamphouse.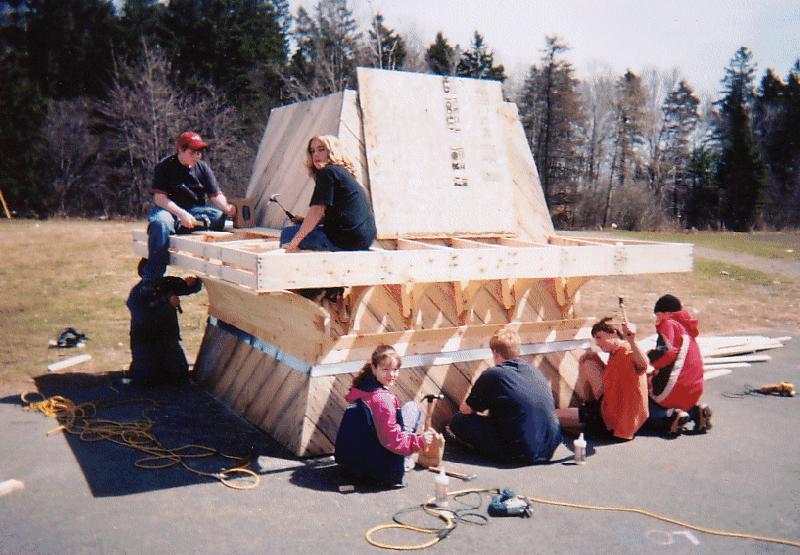 Decking and soffit being applied.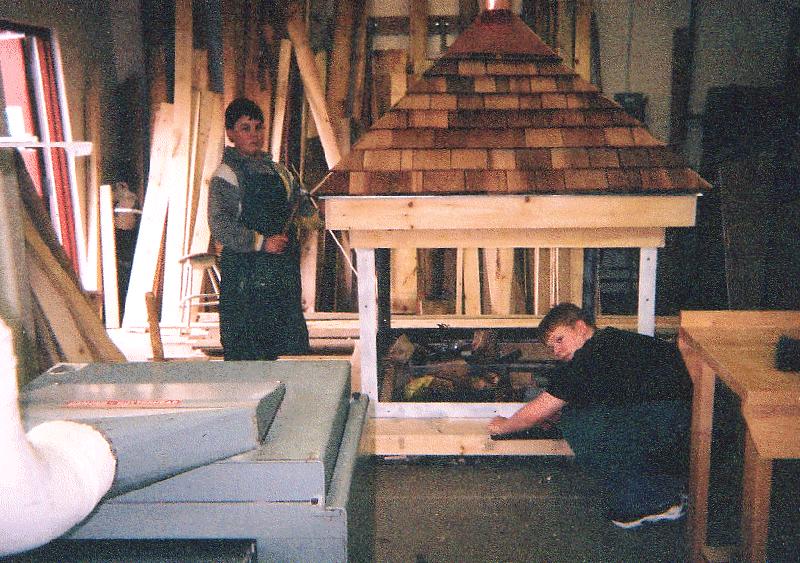 Lamphouse shingles and copper chimney completed.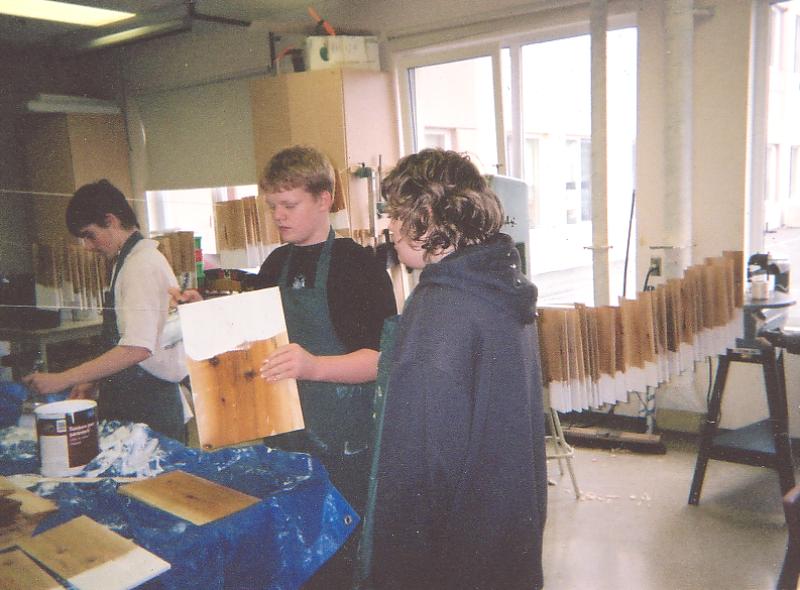 Shingles being painted on both sides just as carpenters did on the original.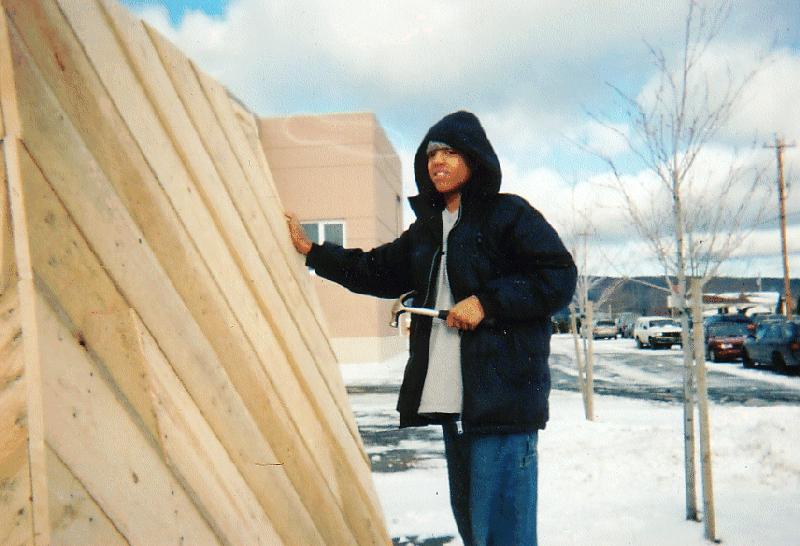 Will summer ever come?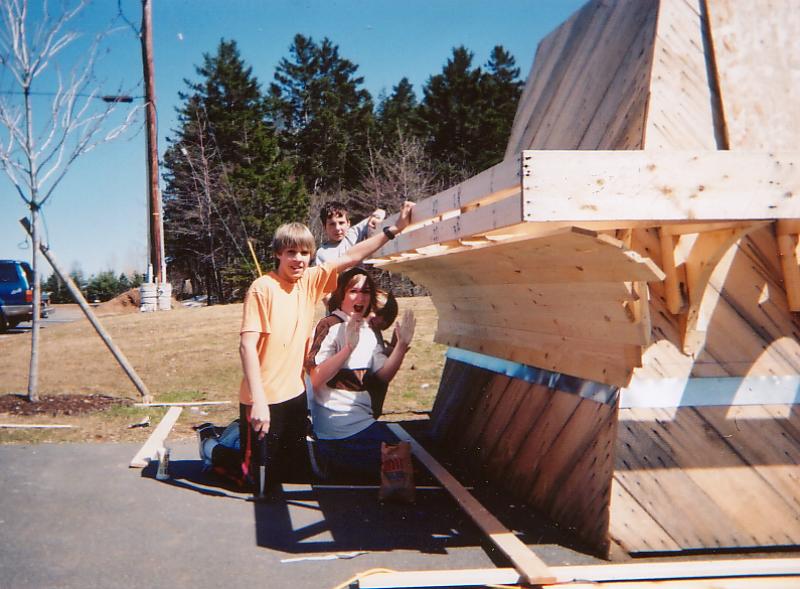 These boys prefer working with 90° angles.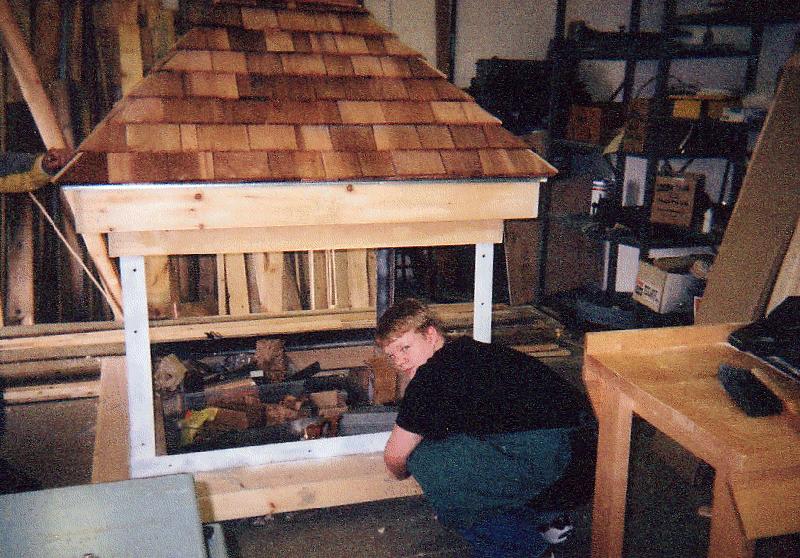 Sanding is hard work!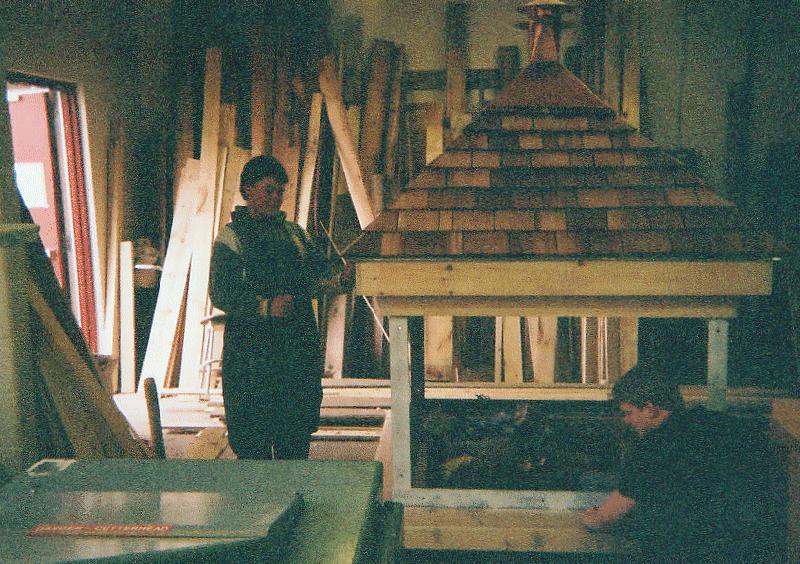 This is probably the last time we will ever work on a lighthouse.
The Fieldwood Heritage Society wishes to thank the
J.M. Kaplan Fund of New York
which through the
Nova Scotia Society for the Preservation of Lighthouses
has funded this restoration project
with a grant to be matched by the Society.
---
This FHS website is generously hosted by Ednet.
Nova Scotia Department of Education
---
First uploaded to the WWW:   2004 May 12
Captions added:   2004 May 19
---