Fieldwood Heritage Society
Canning, Kings County, Nova Scotia
---
Celebration of the Restoration
of the
Borden Wharf Lighthouse
Canning
4 September 2004
Photographs by Glenys Gibson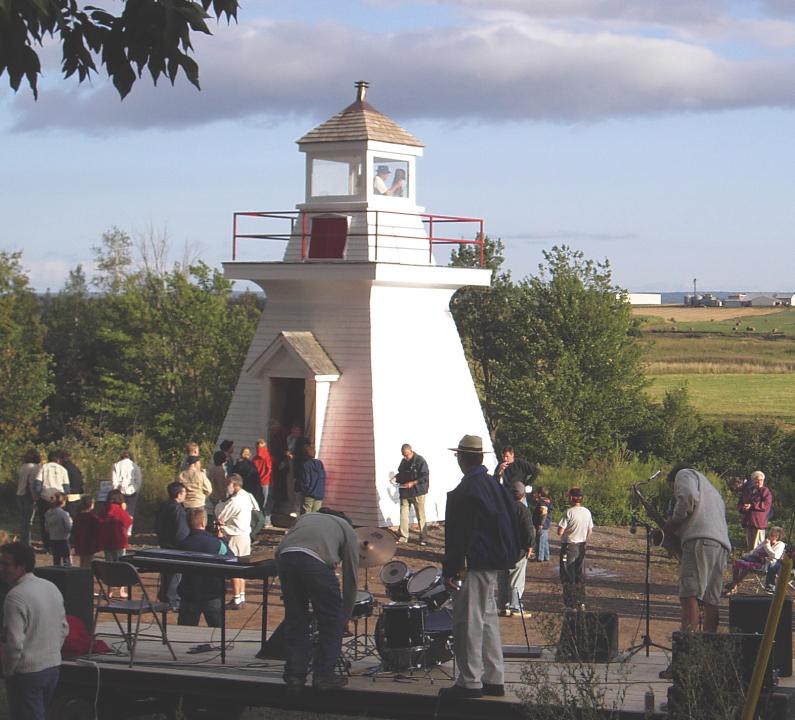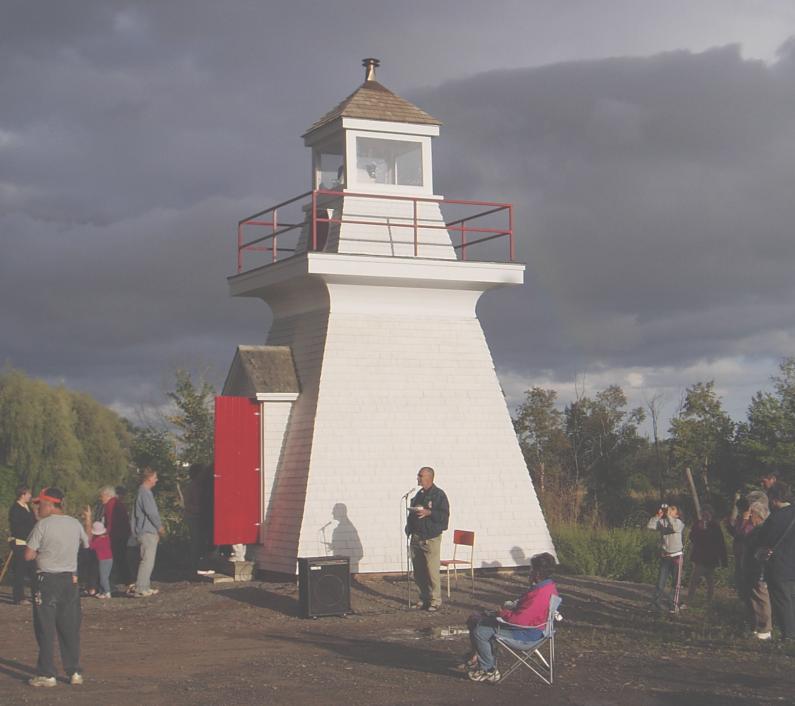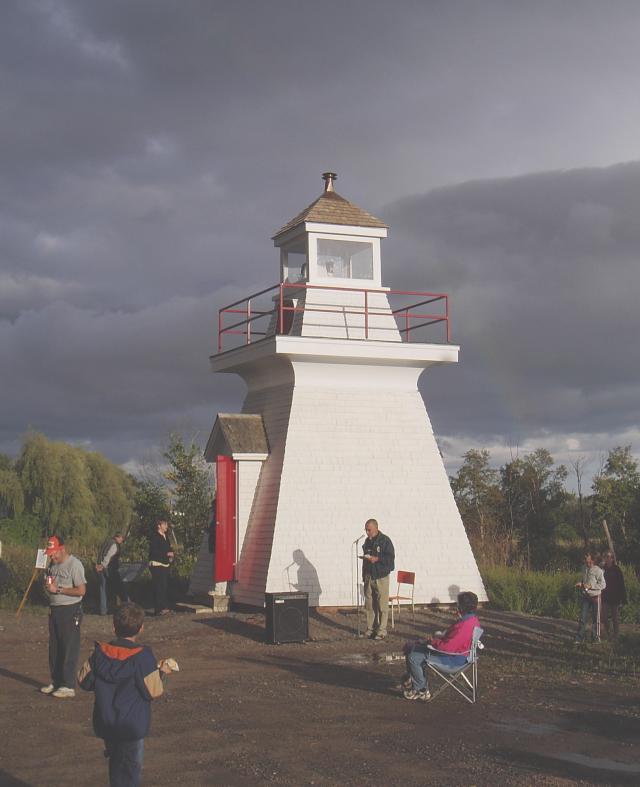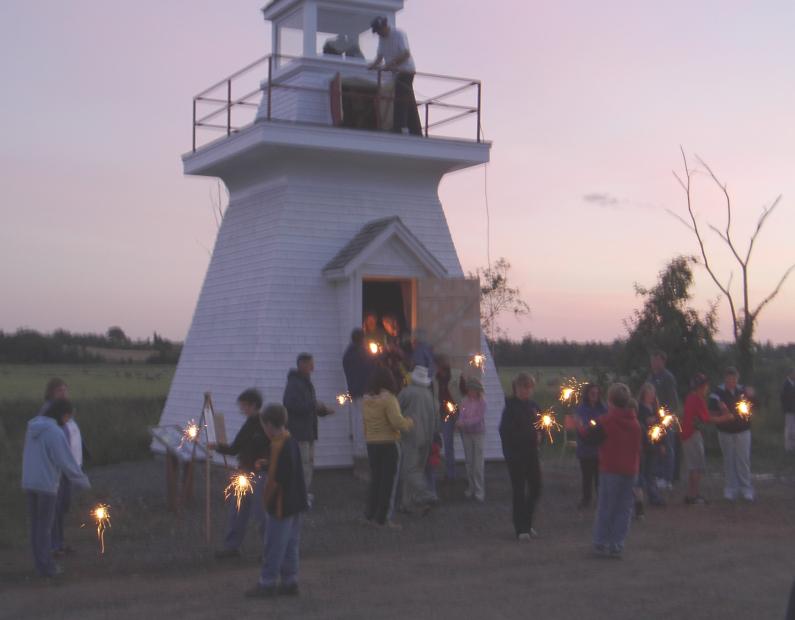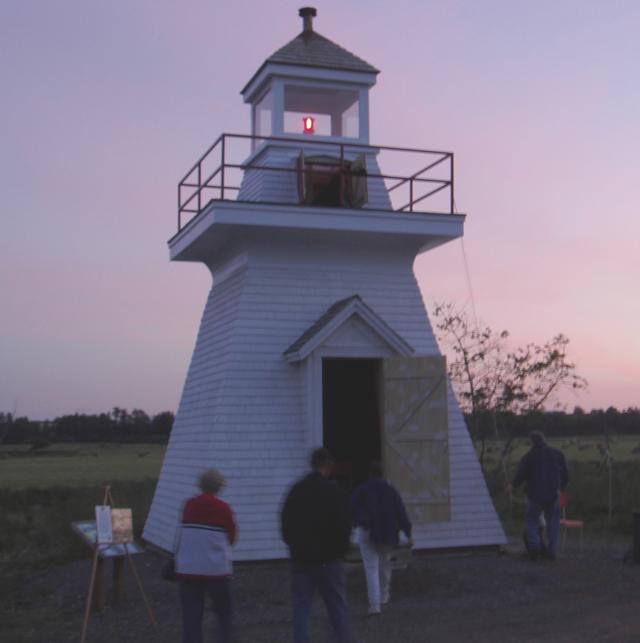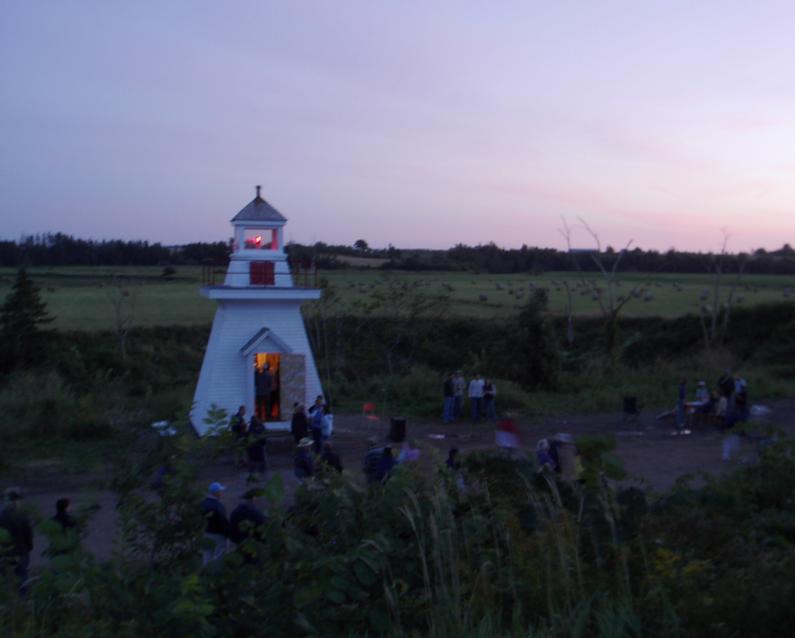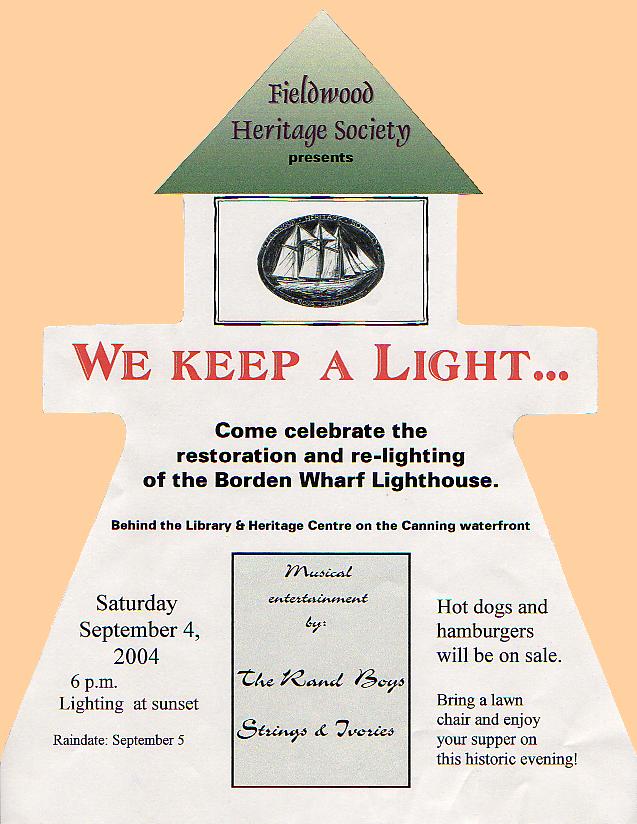 Poster by Neil Bennett

The Fieldwood Heritage Society wishes to thank the
J.M. Kaplan Fund of New York
which through the
Nova Scotia Society for the Preservation of Lighthouses
has funded this restoration project
with a grant to be matched by the Society.
The Wayback Machine has an archived copy of this webpage:
Celebration of the Restoration
of the
Borden Wharf Lighthouse
Canning, Kings County, Nova Scotia
Archived: 2006 January 07
http://web.archive.org/web/20060107095935/http://fieldwoodhs.ednet.ns.ca/relight20040904.html
---
This FHS website is generously hosted by Ednet.
Nova Scotia Department of Education
---
First uploaded to the WWW:   2004 October 29
Latest update:   2008 January 21
---